The Intelligent Staffing Career Transition "Playbook"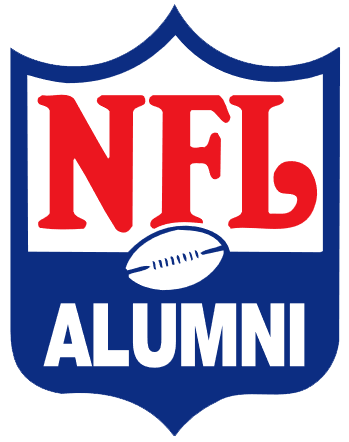 Intelligent Staffing is pleased to provide an EXCLUSIVE program for members of the NFL Alumni. Our solutions are customized to meet the Career Transition needs of current or former personnel. Through our services, we have developed and will manage and provide transition services to NFL Alumni as they seek to enter the workforce.

Our services include career counseling, resume review, job search techniques, and assistance in potential placements through our staffing services and vast network of clients. Our "hands-on" services will help you determine, focus, and develop, your education, experiences, and background in order to enter the professional workplace after a career with the NFL.

We provide the resources, the techniques, and ability to help design a customized program to assist YOU in all facets of your career transition. Our offering to NFL Alumni members includes a wide variety of services as follows:
Intake Call (15-30 minutes) – Utilizing our intake format, we gather basic information from you. This session is for general discovery and will allow us to get to know you, create a profile, explore your wants and desires, and learn about your skills, background, and abilities that will help you succeed in the program.

Participants will leave this call with an exercise/homework called "The Red Zone." This is the first step to career success and will explore various items and help us further develop your profile. This exercise categorizes the pros and cons of your background and explores the desires as you transition into the workforce.
Once the exercise and homework are completed, you will have a second call with your career counselor. This session will allow us to develop the framework and customize what our firm can provide you, based on specific needs. We will develop a versatile scorecard which we will use as the basis for your career Action Plan as we move forward through the next steps.
Intelligent Staffing and our career counselors can provide a full array of additional paid services as we prepare you for the next step in your career transition and search. Each participant can choose, specifically, which services to utilize.

Based upon your individual action plan, we will offer the following services at cost:

Rookie - Job/Career Counseling Session - 30-minute call or video session. Review of your profile, desires, action plan, and development of next phases of your transition. Focuses on what you need from our services and what we will customize for you.

Resume Coaching/Creation – 30-minute call or video session followed by our team's effort to draft and create an award-winning resume. Followed by an additional 15-minute call to review the resume with you for clarity and Q&A.

How to Training sessions: 60 min calls or video sessions to train you on LinkedIn, various Job Board usage, Self-Marketing, and Mastering the art of the follow-up.,

Interview Prep/Coaching – 30-45-minute call or video session 24-48 hours before your first interview. This session provides interview prep, Q & A, and exploration of how to handle a job interview, follow-up, and coaching.

Job Searching and Company Outreach – Utilize online sources and other options for jobs and alert you of the potential links to apply for positions. Our counselors will also train you on how to reach out to the companies directly and follow up. There is a cost/per session.
Includes ALL services for a discounted fee with a dedicated career counselor! Call for a price quote.
Our strategic alliances will aim to assist you with your career search, whether through our firm or on your own accord. We will help you determine a methodology to fine tune your skill set and prepare for the world-wide workforce. Members of the NFL Alumni will enjoy the benefit of one-on-one assessments which will navigate a path for "life after Football." We provide services to transition alumni into the workforce, provide counseling for current staff or players or other members, and assist with the assessment of skills and abilities. We aim to develop personneland prepare you to begin your career search, write resumes, prepare for interviews, and more. Our services focus on developing the alumni and assisting where possible to make this transition as smooth and easy as possible. We will help support alumni members, as you prepare for a career after the NFL, all while maintaining the dignity, respect, and pride of your personal accomplishments. OUR EXCLUSIVE PROGRAM – Provides a dedicated team to assess, develop, and help design your career transition program- Provides coaching and preparation to alumni entering the workforce- Provides targeted job leads via our staffing service group- Provides a management team with years of industry expertise and employment search skills- Provides the ability to assist with job searches for those taking part in the program
-ABOUT INTELLIGENT STAFFING- Intelligent Staffing specialize in workforce solutions and employment services. We work directly with our clients in order to develop a customized search that is tailored to their company, through either a fee-based agreement or retainer service. Our in-depth employment searches are detail oriented in order to provide you the "best-fit" candidates for any company's business culture.With over 30 years in the talent acquisition industry, our recruiters, career counselors, and sales personnel understand the business. Our leaders are recognized business experts in variousfacets of the industry, having implemented over $400M worth of staffing programs, search assessments, MSP/RPO programs, and Career Transition programs and services